​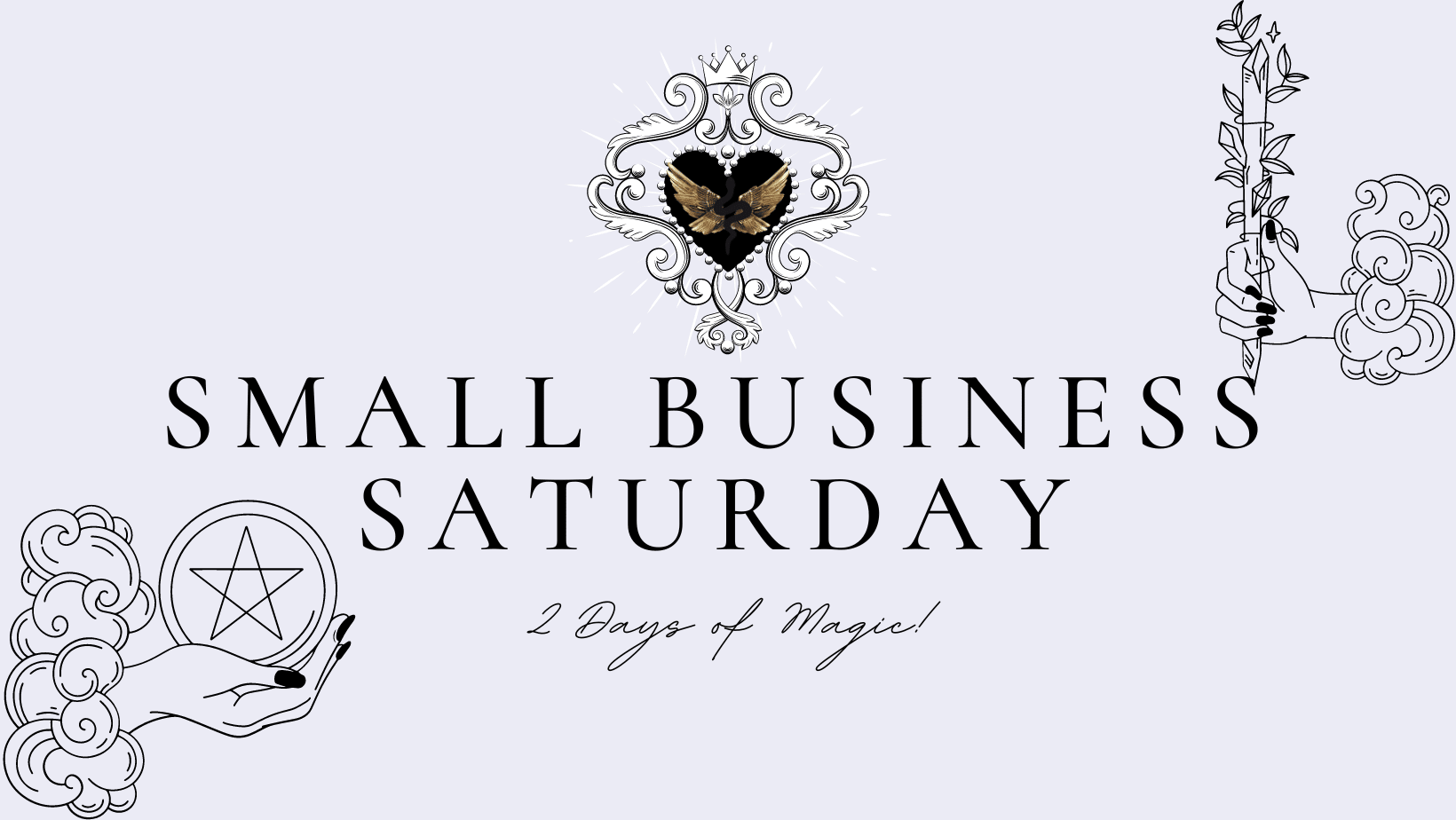 ​
We are ushering in a whole new phase!
And everything we've collected here in our FIRST EVA gratitude, love, & magic small business Saturday sale was chosen to assist you in ushering in new magic in ALL areas of your life.
From your sacred day of birth to a 2023 12 card tarot reading to a coven of magic & creativity, we've really put our whole hearts in this.
You can check out the 2 day sale HERE.
Or keep scrolling for a little sneak peek!
​
Birthday bundle of courses, journals & other magic to make your new Solar year full of empowered magic.
Reg. $111 SALE: $55.50 🎁 Use Code: SACREDSATURDAY​
Pre-order Launches on my bday! 12/27
​LEARN MORE​
​
​
2023 New Year Email Tarot Reading to help you make 2023 you break the fuck through
Reg. $222 SALE: $111 🎁 Use Code: SACREDSATURDAY
​LEARN MORE​
​
​
All 4 2023 Seasons of the WOKE MAGIC Grimoire to help you go DEEP into your medicine & magic
Reg. $146 SALE: $100 + $13 shipping 🎁 Use Code: 2023MAGIC
​LEARN MORE​
​
Our official ONLINE COVEN where creativity + magic intersect! i/we/us ARE SO EXCITED about offering this ultimate creative bruja experience at such a SPECIAL 1-time only founders rate!
Reg. $49 a month or $555 annual SALE: $20!! A MONTH or $228 A YR! 🎁 Use Code: COVEN20
​LEARN MORE​
​
​
WANT IT ALL? Get even MORE value and discount when you bundle it ALL!
Get everything for 1 payment of $499 or 3 payments of $170
​LEARN MORE​
​
​
We are soo grateful to pay the magic forward.
Our first SBS sale turns into a pumpkin (and these 1-Time rates are gone) at 11:59 Sunday November 27th!
​
​
We hope to see you somewhere in all this magic!
Got questions? Hit reply to this email and we'll get back to you!
Mucho 🖤💡✊🏽🧙🏽‍♀️
in lak'ech
xo-b
​